Our fully customizable products
Handcrafted with the sewing and repeating system, also known as English stitching. Possibility of choosing between different types of necks, of absolute quality and non-deformable content and different types of cuffs. Two wearability models, the choice between different types of cannoli, as well as the possibility of selecting mother-of-pearl buttons and embroidering your initials to make your product even more personalized. All made with the same care of the master shirt makers of the past, with the incomparable beauty and quality of the fabrics and the various variations of colors and patterns.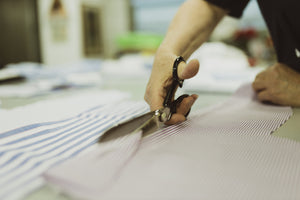 GConte Naples
Assistance and consultancy service active at all times, to support the customer in the creation and purchase of our products.